Waqf freaking out as Temple Mount remains closed and members arrested | Jordan demands Temple Mount be reopened but hasn't condemned attack | Additional Temple Mount footage | – July 15, 2017
.
July 15, 2017 / 21 Tammuz 5777
Shavua Tov!
The Jewish Press Print Edition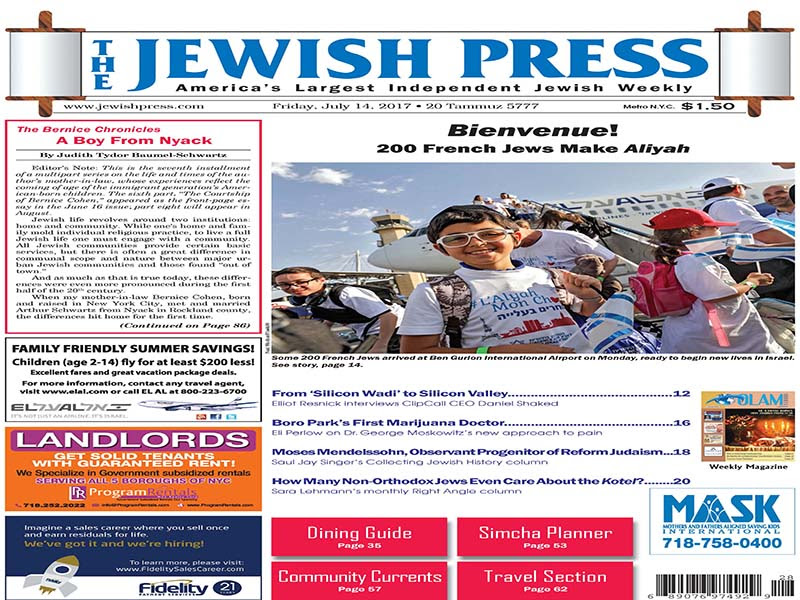 Your copy of
The Jewish Press
is now available for you to read online.
The Yishai Fleisher Show
Killing In the Name Of…
Was Pinchas right in zealously killing the public exhibitionists? Can Joshua replace Moses as the great leader of Israel? Will the daughters of Zelaphchad, who yearned for the Land of Israel, give God consolation? Rabbi Mike Feuer joins Rabbi Yishai for the Torah portion of Pinchas and the next generation of Israel.