Iranian Missile Threat ; Ofra Demolition Update ; NYers vs. Neo-Nazis ; Israeli Tech in Super Bowl ; New Mikvah Path ; Dore Gold is so Tough..
The Jewish Press Print Edition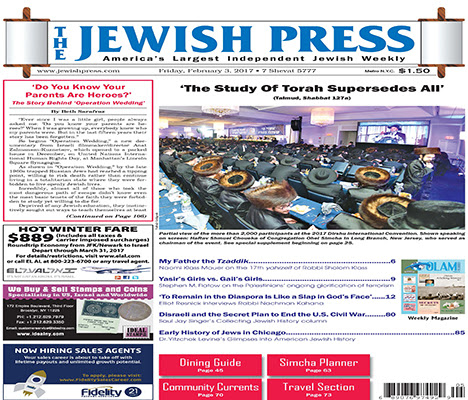 Your copy of
The Jewish Press
is now available for you to read online.
Iranian Missile/Terror Threat
The Yishai Fleisher Show
I'm Gonna Eat Your God
First, Rabbi Mike Feuer joins Rabbi Yishai to discuss the steps leading up to the exodus. Then, Yishai takes part in a demonstration against destroying the Jewish community of Amona.
InDepth
Amona Shall Rise Again

Michael Freund
Hundreds of Jewish men, women and children, driven solely by a love for the Land of Israel and the pioneering spirit to rebuild it, will now find themselves homeless, without a roof over their head